Weesp
One day I browsed my own web-pages and realized, although pictures of places around the world were available, the town I live in couldn't be seen!
So, one sunny Saturday morning in May 1997 I took my camera and took some pictures for the first time into the old, but charming, town centre.
I was born and raised in Amsterdam but love made me eventually go to the small town of Weesp. It's an old fortified town (part of the New Dutch Water Defence Line and the Defence Line of Amsterdam) which lies on the crossroad of the rivers Vecht and Smal Weesp, and is even older than Amsterdam!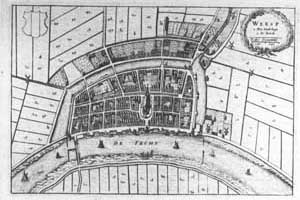 In the 17th and 18th centuries water boats would go to Weesp to get water from the Vecht and transport it to Amsterdam for beer-making and drinking water.
Weesp has a rich history of occupation and battles because it was on the border between the rivalry provinces of Holland and Utrecht.
The town also housed many breweries and distilleries together with a porcelain factory and later a chocolate factory.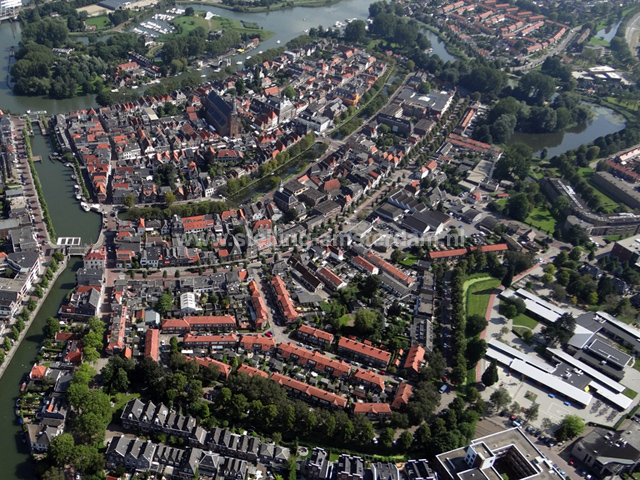 Aerial picture by Otto Bodemeijer, Doc.centr. Stelling van Amsterdam.